After the last few years of price increases, many Sellers and their Agents are struggling to find the market.
Sometimes a Home can sit on the market due to lack of proper marketing and exposure to the entire buyer audience.   Coldwell Banker Agents have the global resources and marketing tools to assure that every possible Buyer has been reached making a Price Correction the last resort and the only remaining option.
Signs You Might Need a Price Correction: Several indicators suggest it's time to reconsider your pricing strategy. If your home has been on the market longer than similar properties, or if viewings and inquiries are sparse, these are clear signs that the price may be too high. Relying on market analysis and feedback from viewings can guide you in making an informed decision about adjusting the price.
Benefits of Timely Price Correction: Reducing the price at the right time can reinvigorate interest in your property. It can position your home more favorably in the market, attracting a new pool of potential buyers. Real-life examples abound where a well-timed price reduction resulted in a quicker sale, often at a price closer to the seller's expectations.
Best Practices for Price Correction: When considering a price reduction, it's essential to do it thoughtfully. Collaborate with your real estate agent to analyze market trends and comparable sales to determine a new, realistic price. The reduction should be significant enough to make an impact but not so drastic that it devalues your property.
Price Corrections by City and Metro Area Nationwide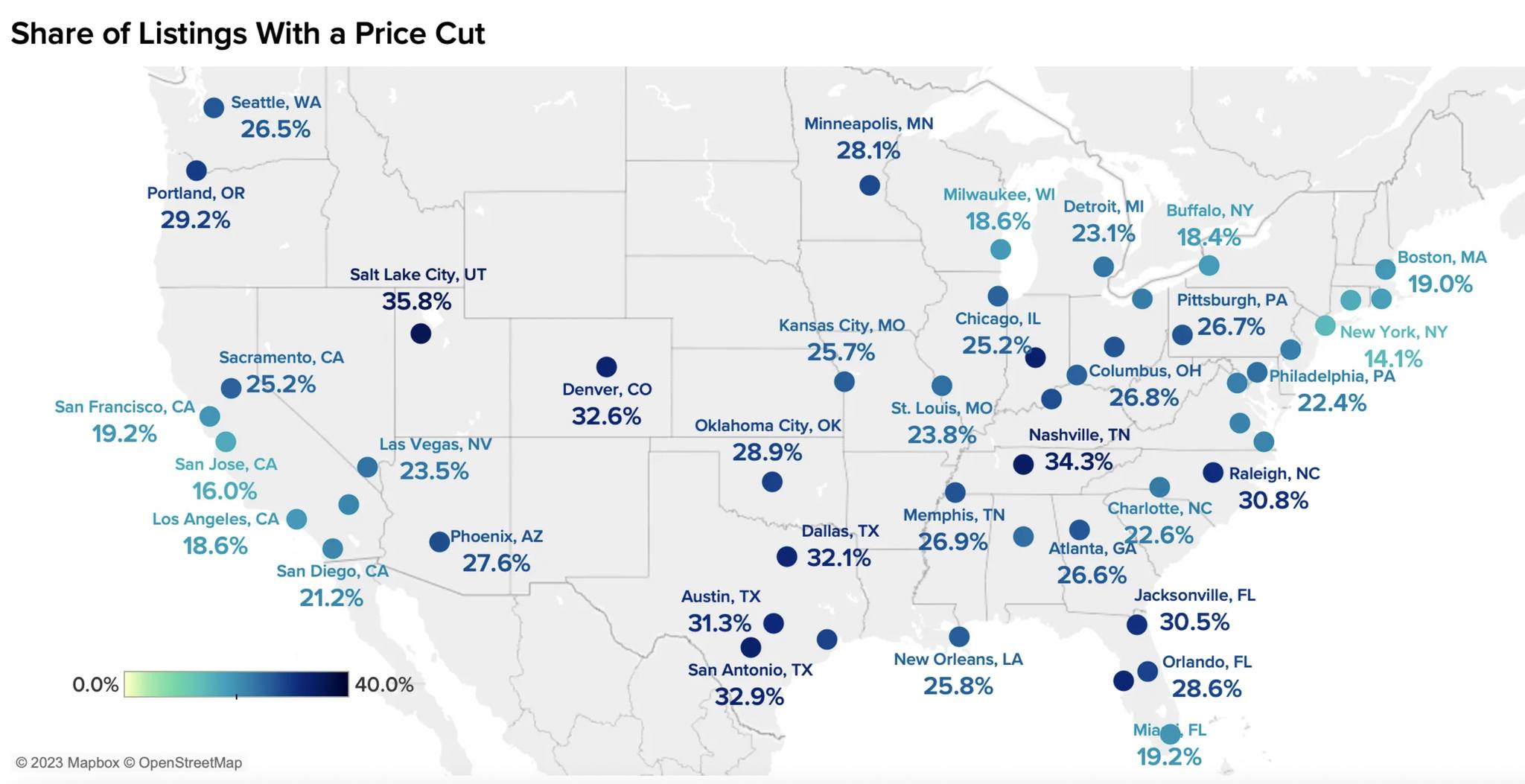 East Coachella Valley Price Reductions…    Palm Desert, Rancho Mirage, Indian Wells, La Quinta, Indio